CNC Turning – Large Format
Precision Turning Of Large Components
GBF Enterprises is your go-to source for CNC Turning large and heavy parts. We have the equipment and expertise (CNC milling and CNC turning) to produce large parts in house. We have developed processes to cost effectively manufacture large turned parts. We are a unique Southern California machine shop that can run large turned parts at extremely competitive pricing.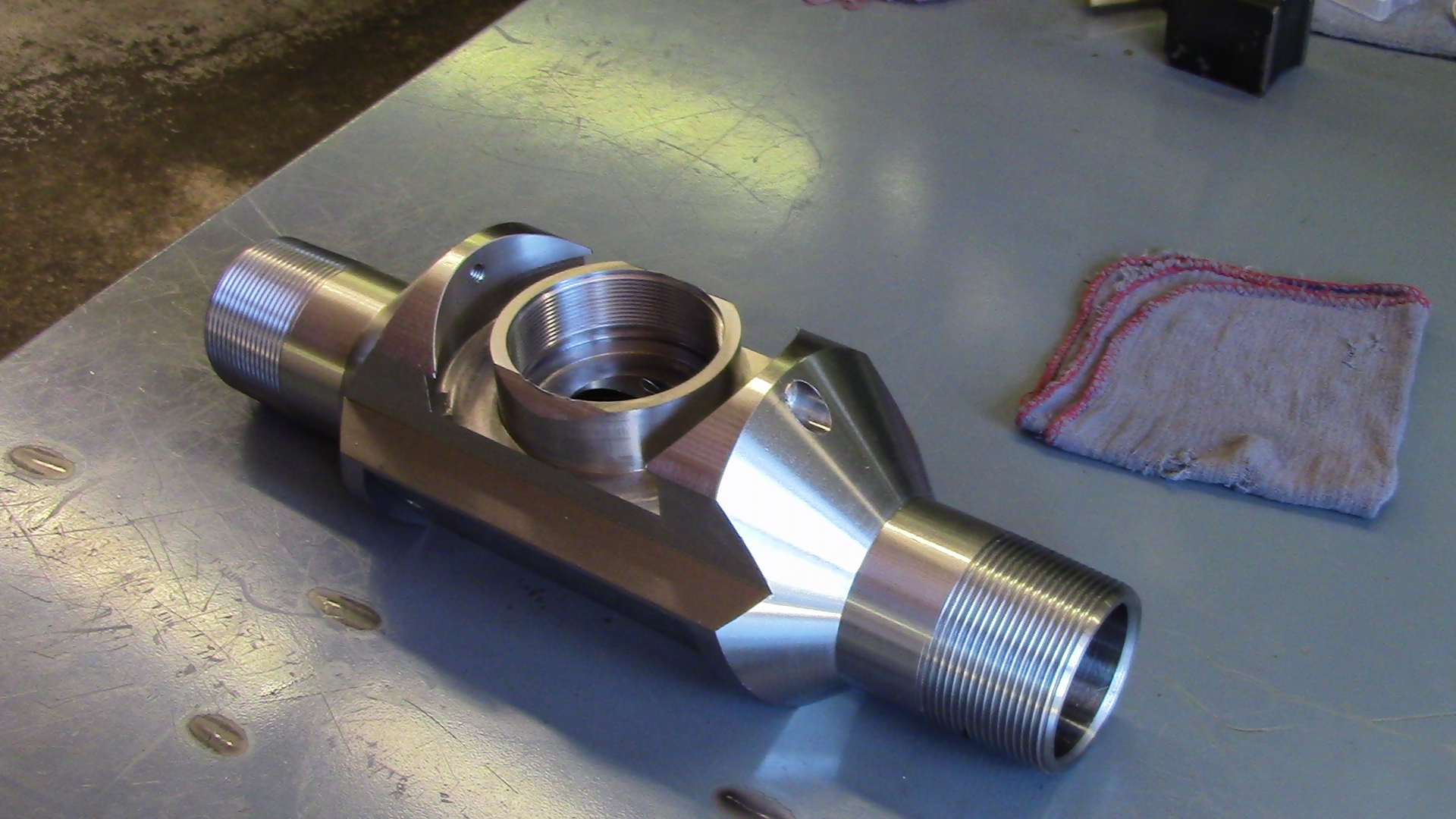 In 1982 GBF purchased its first HITACHI SEIKI lathe to increase efficiency and better serve our customers. We now own and operate CNC Horizontal Turning Centers and Vertical Turning Lathes. Here is a list of our turning machines:
2 – OKUMA CAPTAIN L370 CNC LATHES WITH MILLING
5 – HITACHI SEIKI HI CELL 23 MILL-TURN CENTERS
1 – HITACHI SEIKI HI CELL 30 MILL-TURN CENTER
5 – HITACHI SEIKI HT20 MULTI-KV BAR FEED LATHES
1 – HITACHI SEIKI HT30J MULTI-KV CNC LATHE
1 – HITACHI SEIKI HT40S 18″ CHUCK-KV CNC LATHE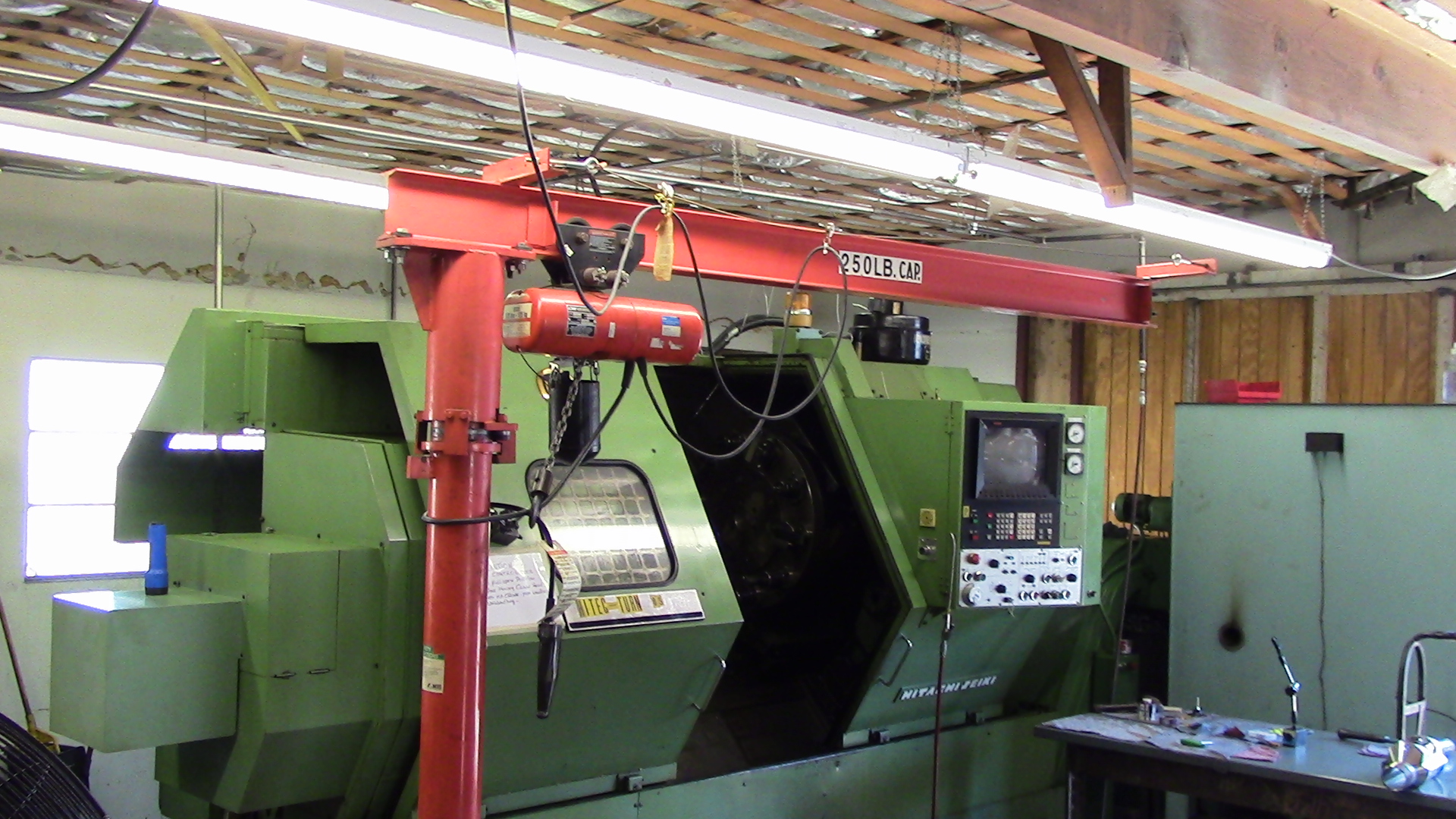 The largest of these has an 18-inch chuck with a 43 horsepower motor capable of producing parts up to 43 inches long. We have outfitted our shop with heavy lifting cranes in front of our lathes to lift heavy parts.
CNC Turning Capabilities
GBF offers fast and accurate CNC turning services. Our growing CNC turning department consists of state-of-the-art CNC lathes and bar feeders. Several of our lathes have multiple turrets and are equipped with live tooling. This enables us to perform both milling and tapping operations on one machine. This reduces costs.
Our CNC precision machining enables us to provide complete end-to-end solutions whatever the size, complexity, volume or materials of your product. We use the latest CNC technologies, expertise and quality management to:
• Drive down costs
• Insure strict tolerances for quality assurance
• Shorten lead times
• Stay within budget
Large Precision CNC Turning And Machining
GBF Enterprises has taken large precision turning and machining to a higher level. Our large format machining enables us to cut precision parts in a single setup, resulting in precision accuracy throughout the part. Without the need to break down a setup and re-establish a coordinate system, the entire machining process is predictably accurate. A winning combination of technology, cell manufacturing techniques and teamwork allows GBF to serve a number of industries with large precision machining:
• Aerospace
• Automotive
• Commercial
• Food Service
• Mining
• Nuclear
• Petrochemical
GBF Enterprises offers CNC machining for large components in a range of industries. Our state of the art vertical and horizontal machining centers and large format lathes enable us to machine most metals including steel, stainless steel, aluminum, alloys, titanium and exotics as well as plastics. From prototype to medium production runs, our machinery and team of experts execute complex jobs with consistently high quality results.