CNC Panel Milling – Large Format
GBF Enterprises – CNC Panel Mill – Large Format CNC Machining
Our large format CNC panel mill fabricates panels from aluminum, stainless steel, plastics, composites and many other substrates. Our CNC Panel Machine is efficient due to the high-speed spindle, automatic tool change and vacuum chucks and pneumatic clamping. Large panels can be made on our large capacity machine because our CNC Machining Center can mill, drill, engrave and thread mill. Panel machining can be performed on two shifts. Our panel milling machine can produce panels up to 12′ by 6′. It has a dual table so we can set up one part while milling the other.

CNC Milling Large Panels With Superior Quality And Short Cycle Times
The conventional approach to panel production has been to use panel saws, guillotines, drills and turret punches. This approach is labor intensive. It requires panels to be moved from one station to another. Consistency is an issue where multiple machines and operators are involved. Common panels we fabricate are typically 50″, 62″ or 72″ wide and typically up to 144″ long. By using a CNC Router with the bed size to handle the full sheet (6′ x 12′) in one piece our panel routing system produces precision panels in a single operation.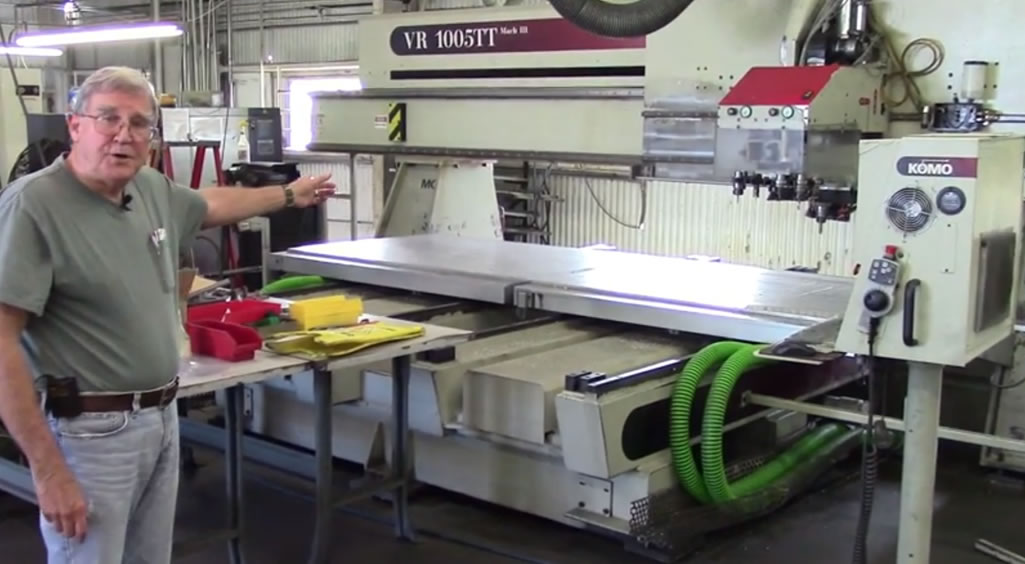 Our CNC panel mill is ideal for creating panels that require pockets, grooves or chamfers. Work holding is accomplished with a vacuum chuck, which firmly draws the work piece against a flat surface, preventing it from chattering. The primary application of our panel routing machine is aluminum panels. However it is also suitable for other composite materials such as:
• High/Low Density Urethane Foam
• EPS Foam
• Epoxy Tooling Board
• Aluminum
• Composites
• Acrylics, Polycarbonates, Plastics
• Hard/Soft Woods
• Nylon, ABS,
• Fiberglass, Carbon Fiber
• MDF, MFC, Plywood, Foamex and Laminates
To review the KOMO MACH III TWIN TABLE CNC MILL specifications click here.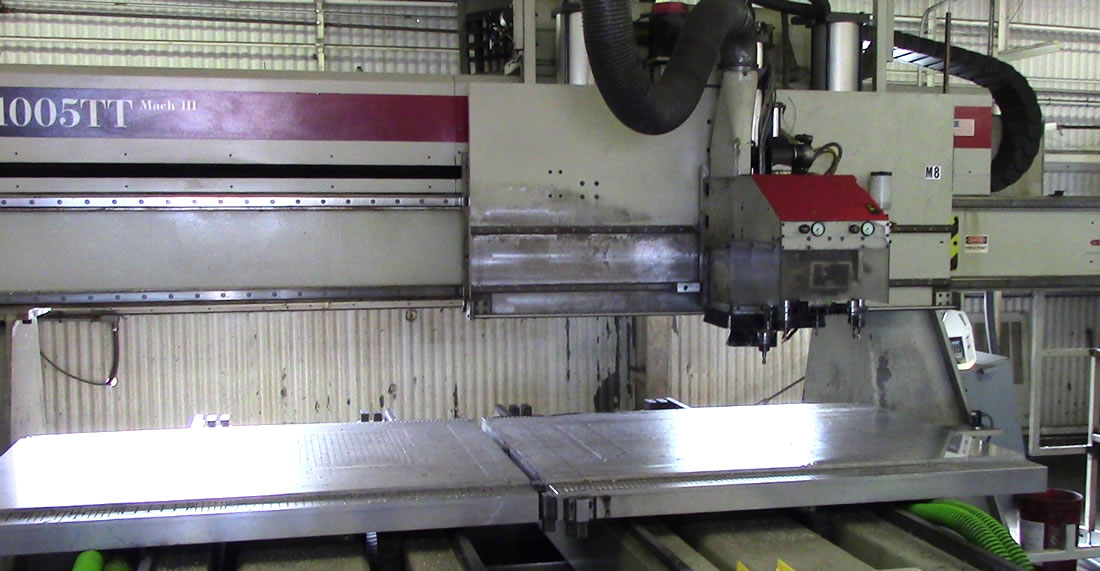 GBF Enterprises also provides a full range of precision machining services to meet your unique parts requirements. We specialize in single-part prototyping, short to medium production runs, and special order arrangements with periodic scheduled releases. We provide precision machining solutions for a wide range of clients, including those in the medical, government, energy, aerospace and manufacturing.