Large Format CNC Panel Milling
Large KOMO Panel Mill Featuring 12ft x 6ft Worktable
Our premiere Large Format, KOMO VR1205 MACH III CNC Mill Center is perfect for high-speed machining, milling and engraving of sheet material, long extrusions and batch machining. This machine has a gigantic work area! The large format, twin worktable is ideal for industrial signage, aerospace parts, and large run batch machining. This CNC panel milling machine is ideal for manufacturing aerospace components from composites, plastics, aluminum and stainless steel.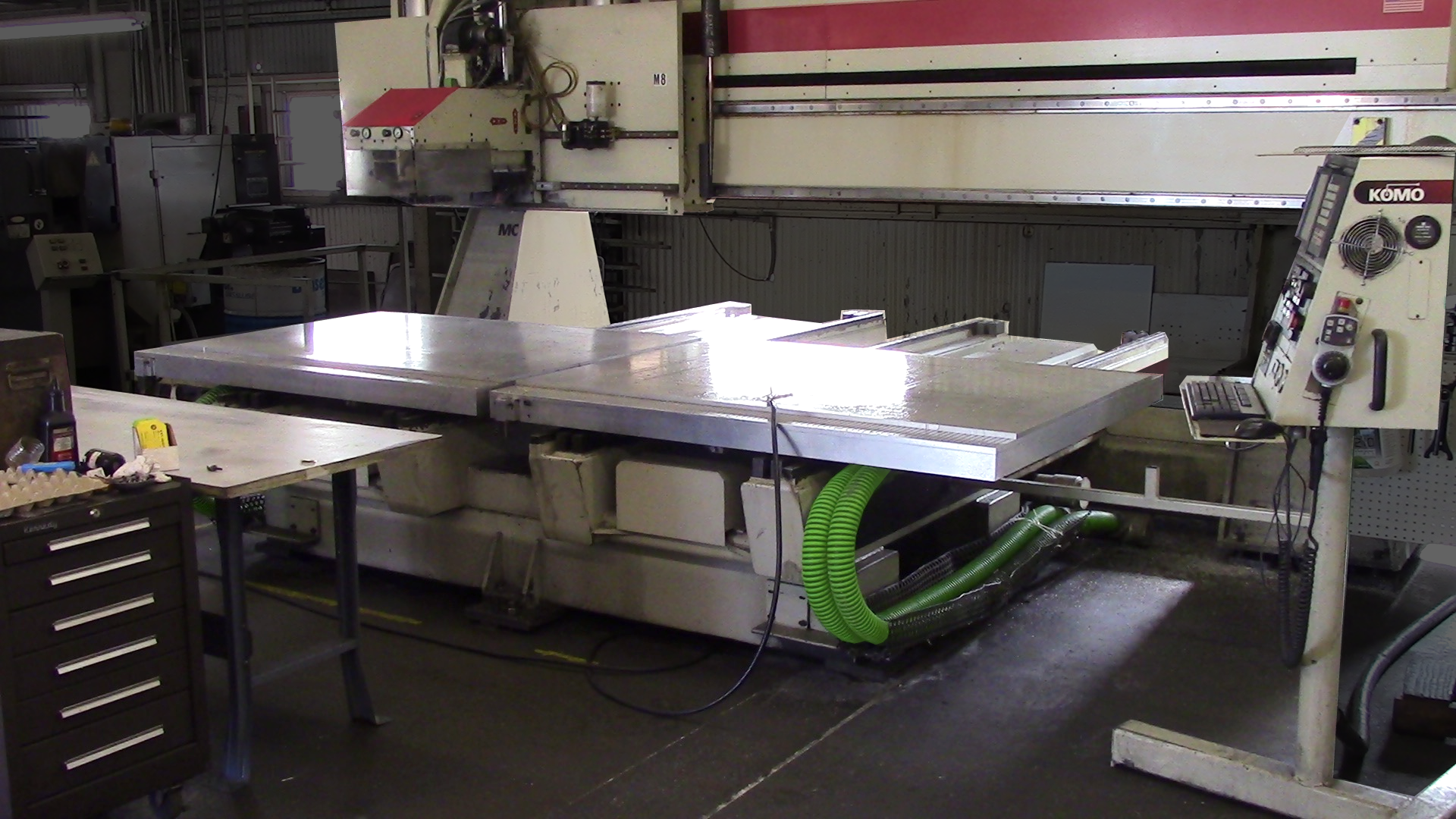 Fixed Gantry, moving table
Twin tables 60 in x 72 in
Operable as a 60 in x 144 in single table
One Spindle, 15 Hp, variable to 24,000 RPM
One 12 station "On-the-Fly" Tool changer
Spindles are HSK 63 F
Twin Table Vacuum Clamping
Fanuc 180iMB Control
At GBF, our reputation is built on our dedication to the unique heavy machining needs of our customers. By adopting best practices in the large machining industry, we are readily able to provide services that deliver precision machined components that are superior in quality.
Full workability with large panels
We are capable of CNC milling parts with dimensions of up to 144″ in length x 72″ in width x 11″ in height. We have high capacity lifting equipment for maneuvering work pieces weighing up to 2,500 pounds. Our experienced, technically knowledgeable workforce uses computer controls to keep tolerances close. We use a diverse range of inspection methodologies to ensure components meet your exceptional standard of quality.